Control system
New Balboa systems are heart of VAJDA Spas. Modern and trendy design together with custom friendly control brings more simplicity for users. Great technology features make our spas even more valuable and comfortable. Meet the newly designed BP system units, it is new series based on Balboa's most popular models, utilizing advanced technology. BP 2100/ BP 600 are CE certified with 3,0 kW heater enclosed.
• New Software with Color Graphics
• Expandable, Configurable. Supports Dozens of Spa Setups
• Comprehensive Diagnostics
• Multiple Languages
• Wi-Fi Enabled
• User friendly interface
• New Features in New Enclosure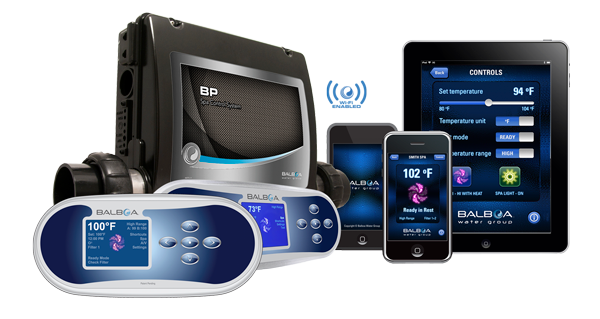 Wireless System Control
Now you can control your system wirelessly. With a few simple connections and some additional hardware you can have full control of your spa system.
User Interface
• Intuitive menu
• Easy to read color display with graphics
• 5 Background color choices
• Smart chip will detects any problems in your hot tub
• Multiple languages with easy navigation
• State-of-the-art button technology (press & hold)
• Easy Navigation – Shortcuts
• Real time-clock
• Reminder messages
• Comprehensive diagnostics
• Dedicated button (left side)
• Screen size 6.98 cm width x 4.44 cm height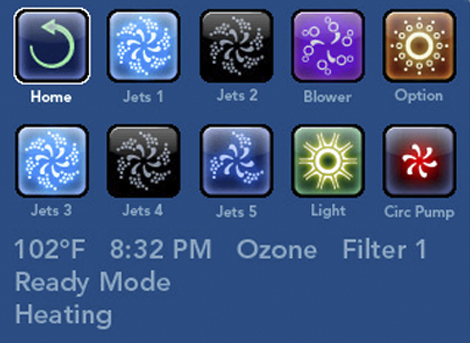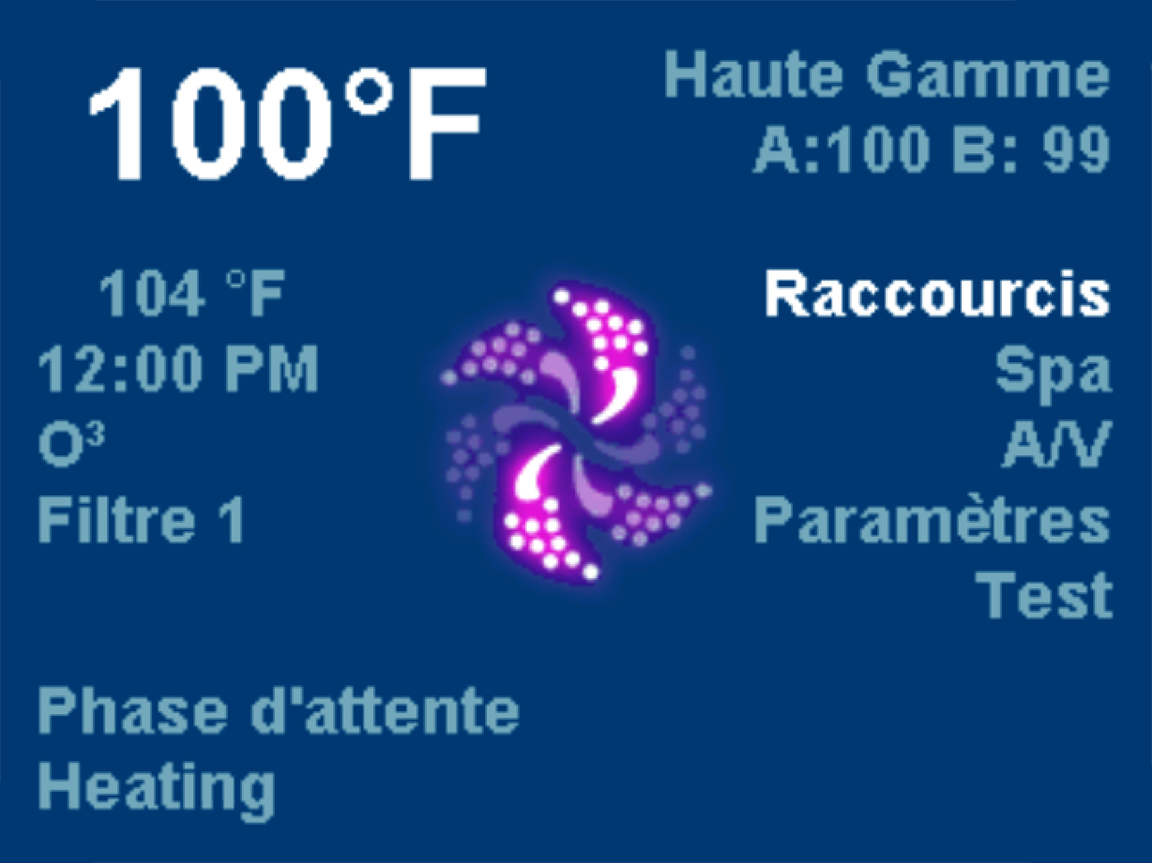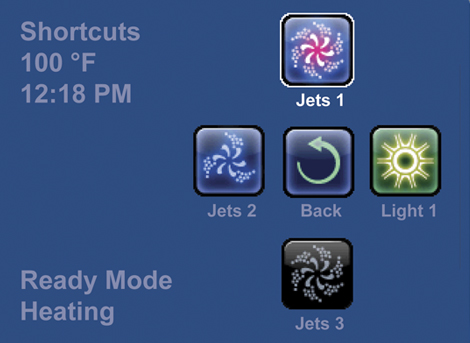 ---